By Doris |
06
April 2023 |
1
Comments
What Functions can SmileMbb 4G CPE Bring to You?
Although it has entered into the 5G era, 4G CPE still makes a distinction in lots of areas making use of 4G. In this short article, we will certainly present a collection of SmileMbb 4G CPE Devices to assist you in learning what features exactly 4G CPE can bring to you!
Part I. What is 4G CPE?
4G CPE (Customer Premise Equipment) is a terminal device that can transfer 4G signals into WiFi signals to provide hardware devices with networks.
Part II. Introduction of SmileMbb 4G CPE

Here we will present 4G CPE Router in terms of 3 types including LTE Cat4 CPE, LTE Cat6 CPE, and Outdoor CPE
Kind 1: 4G LTE CAT4 CPE
There are 3 types of LTE CAT4 CPE. They are almost the very same but some performances are various.
XMC1841
4G CPE Router is developed based on several worldwide proven chipset solutions, integrated with the high technologies in LTE CAT4, WIFI 4 Hotspot, Ethernet WAN/LAN, and Web-UI management. It supports TR069 remote management and FOTA.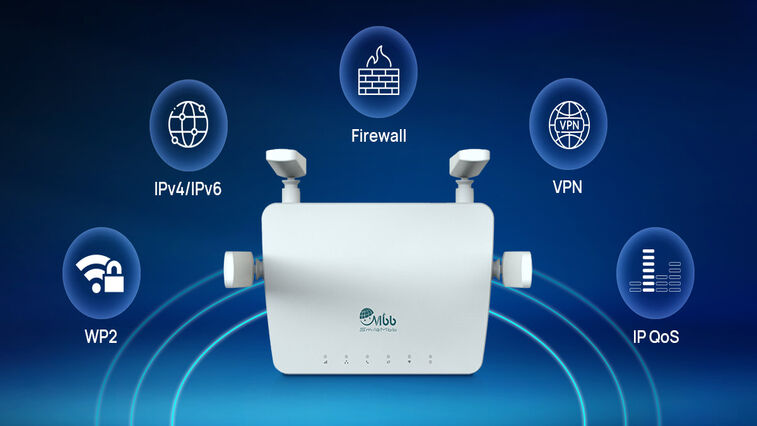 XRC5241
The indoor CPE XRC5241 takes 2x2 external antennas and also sustains a 4G network backup. The speed can get to 50Mbps of uplink and 300Mbps of downlink. It enables 32 tools to link, which is suitable for the application of Smart Homes. It additionally supports SIM card insertion that's very easy and also convenient to make use of. Additionally, the CPE router is reputable in that it supplies VPN pass-through support (PPTP, L2TP & IPSec), Firewall, and Citizen & Remote administration, which makes it suitable for ATMs, financial institutions, as well as stores.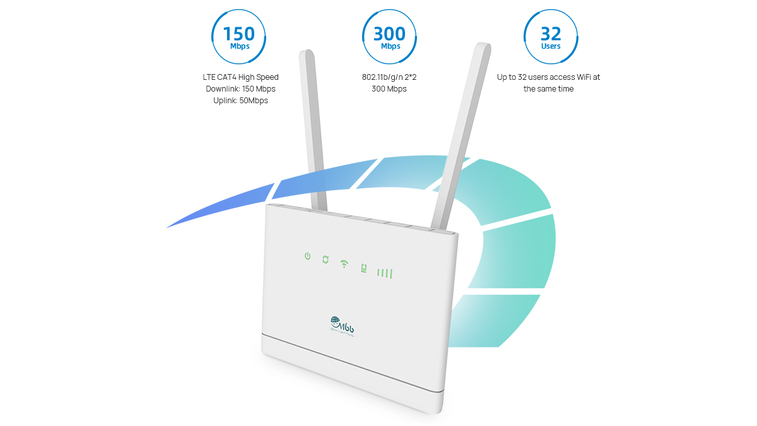 XMC1841
This LTE Indoor CPE has 2 exterior WiFi antennas and 2 outside LTE antennas, which raise and enlarge the signal coverage. The integrated sophisticated WiFi chipset and also OFDM guarantee stability as well as allow attaching to several devices on the same network. The gadget also can back up the 4G/RJ45( WAN) network. The Ethernet will be connected with DSL or PON CPE once the 4G network decreases. Thus, it's appropriate to embrace this CPE in video clip meetings as well as service presentations.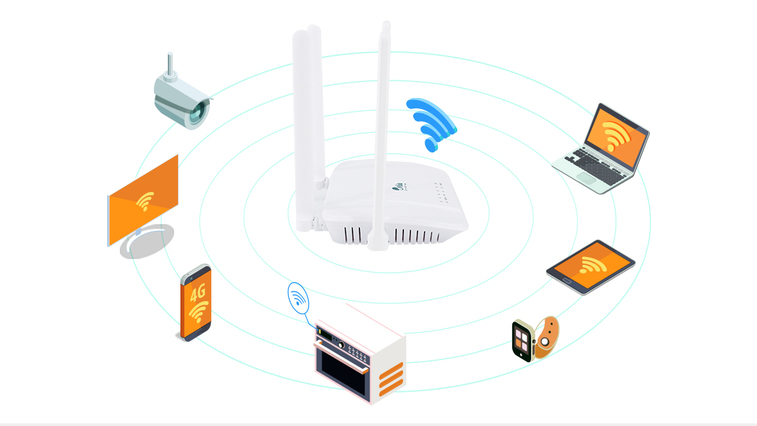 Kind 2: 4G LTE CAT6 CPE
XKC7241
It's an advanced LTE CPE with a piece de resistance. It takes 4x4 MIMO LTE internal antennas and 2x2 MIMO WiFi interior antennas, which leads the rate to a high level. The voice port helps VoLTE or VOIP. Besides, there are USIM, typical SIM port 3FF, as well as auto-MDI/MDIX.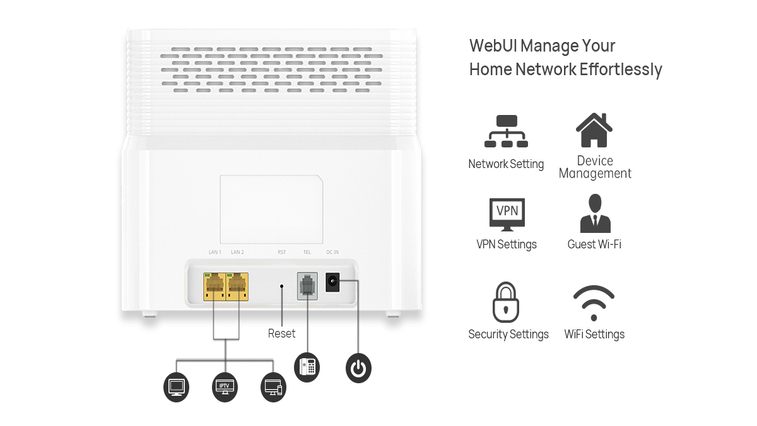 XNC1842
The LTE CAT6 CPE XMC2841 has 1 WAN/LAN port and 3 LAN ports with 1 micro USB port. There are 4x2 MIMO interior antennas. With this CPE router, you can appreciate the dual-band Wi-fi 5 network (2.4 GHz & 5GHz) with a speed of approximately 300Mbps.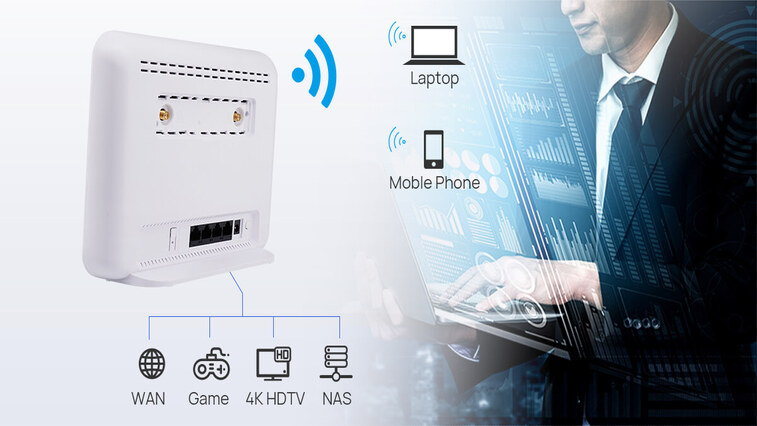 Kind 3: Outdoor 4G LTE CPE
XKC7243
With 1 RJ45, 10/100/1000Mmps POE, and 1 SIM port, the 4G CPE Outdoor router developed in industrial quality adopts 4x4 MIMO, as well as makes, accelerates to 300Mbps. With attributes such as IP65 water-resistant, shock-resistant, as well as lightning defense, it can ensure the top quality of wireless interaction in various exterior settings. It's developed to accept 4G signals in weak locations, which can be installed on the wall or post-mounted.
XYC1841
XYC1841 is a highly advanced 4G outdoor waterproof CPE Routers, XYC1841 consists of an outdoor unit and an indoor unit that provides a high throughput data transmission network for residential, business, and enterprise users.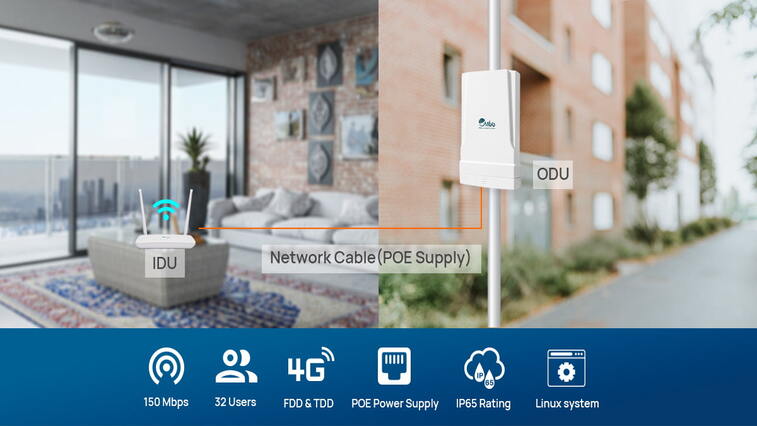 Part III. Is it feasible to remotely handle 4G CPE?
The remote management of 4G CPE Router is attainable through SmileMbb VCCM that a cloud monitoring platform with a Mobile application solution for home customers of CPE consisting of wireless routers, ONT, 4G CPE, etc. It enables customers to open up solutions, self-diagnose, upgrade push, display website traffic, and so on.
Features of SmileMbb VCCM:
Released on Linux, with no additional expense for the operating system and data source, lowering the price of developing the strategy for consumers.

Support cloud system release as well as a one-click quick release.
Develop a smart life App of SmileMbb, Assistance customer self-service.
Improve customer care efficiency with the VCCM APP which supports client self-service, most device issues can be resolved without a residence assessment.
Assistance MQTT procedure, SmileMbb CPE consisting of a wireless router, ONT, 4G CPE, etc can access the open third-party IoT( Web of Points) systems such as Doodle and Huawei's IoT system, based on MQTT procedure.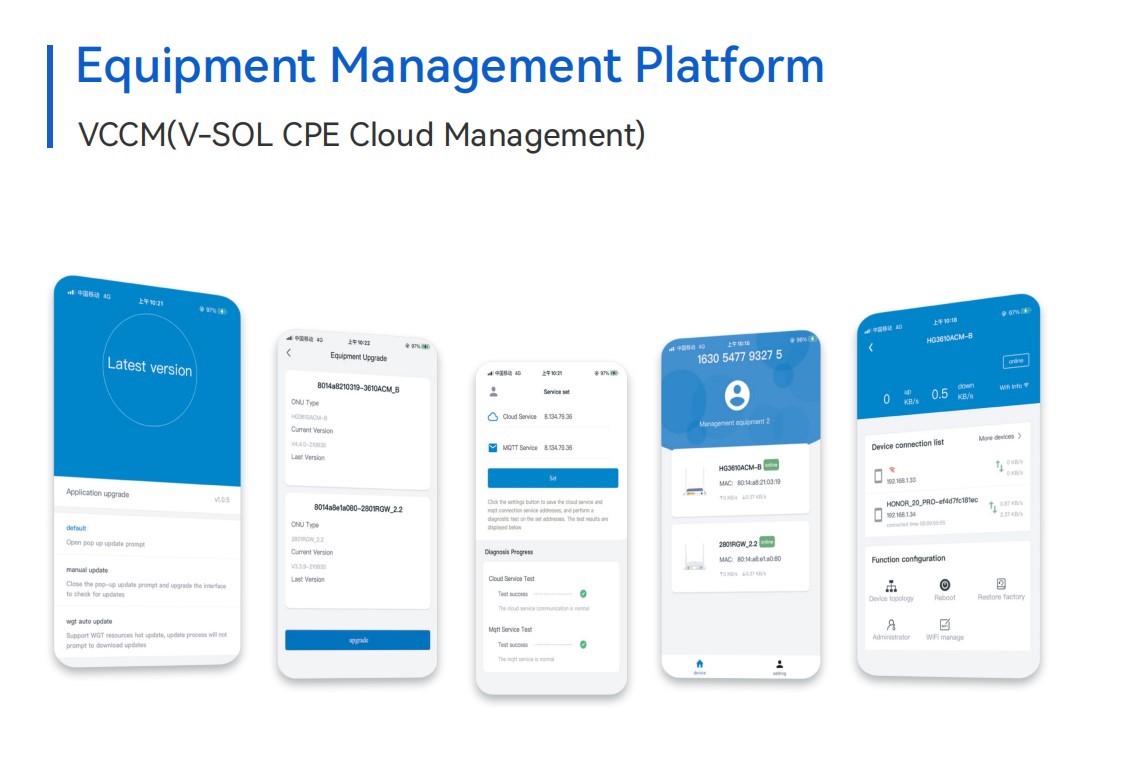 You maybe interested:
Leave a Reply
Your email address will not be published.Required fields are marked. *