By Doris He |
28
July 2022 |
0
Comments
What is 5G CPE? What is the difference with ONU?
Part I. What is 5G CPE?
5G CPE is a type of 5G terminal equipment. It receives 5G signals from the operator's base station and converts them into WiFi or wired signals, allowing more local devices (cell phones, tablets, computers) to access the Internet.
As you can see, the 5G CPE is similar to the function of an "Optical Network Unit" for home fiber broadband access.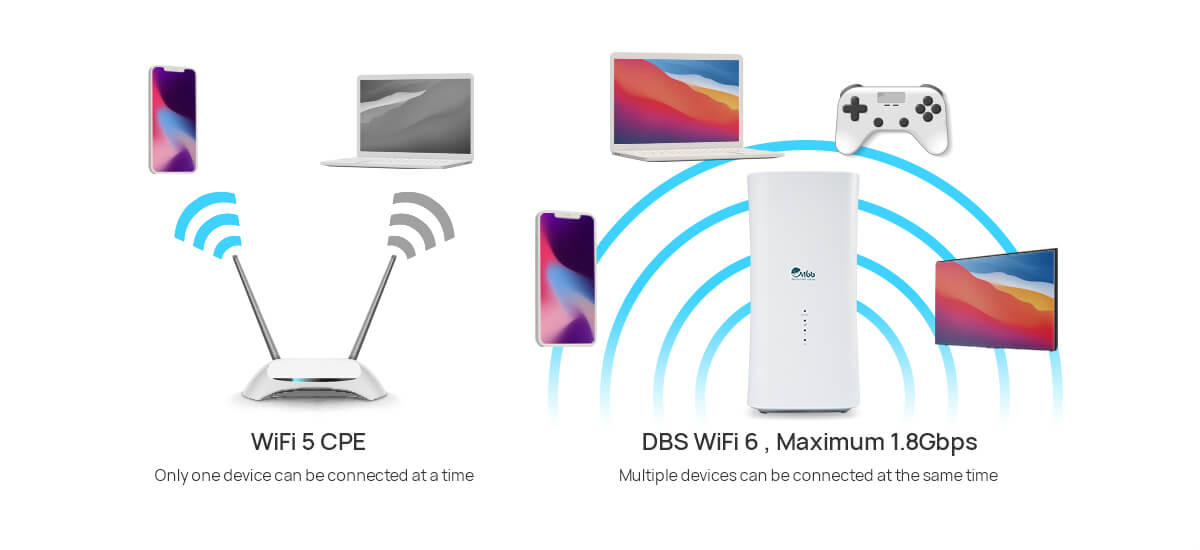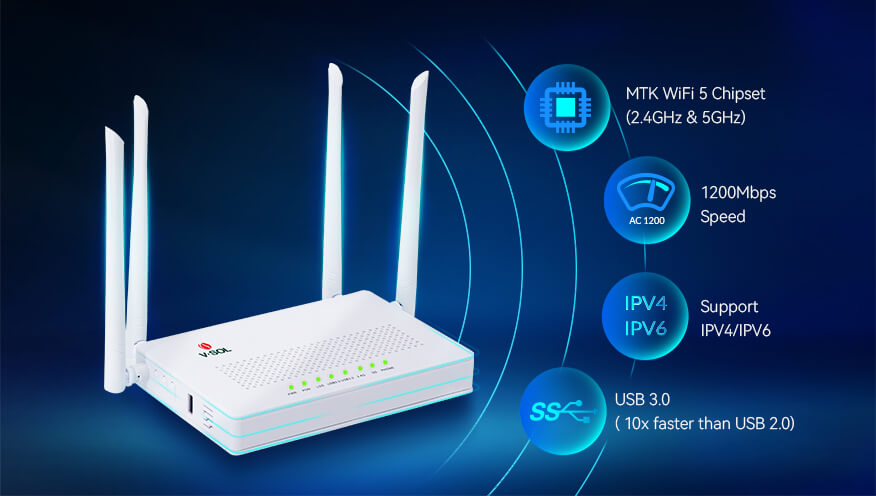 Vsol's 4GE+1POTS+ac WiFi+USB ONU
Part II. What are the advantages of 5G CPE over ONU?
ONU is a kind of CPE, the difference between ONU and 5G CPE is that the former is connected to fiber access network equipment, while 5G CPE is connected to 5G base stations.
Also, the question is, why do we need 5G CPE when we have ONU, and will 5G CPE replace ONU?
Let's start with the conclusion, of course not.
Current 5G CPE products all use the same or similar 5G chips as 5G phones, with strong 5G connectivity, support for SA/NSA networking, and compatibility with 4G/5G signals. In terms of speed, 5G CPE is similar to ONU.
Terminal

ONU

5G CPE

Operator Network

PON

5G Base Station

Internet Speed

100M/200M/500M/ 1000M bps

SA:DL 2.1 Gb/s; UL 900 Mb/s

NSA:TDD DL 2.1Gb/s; UL 900 Mb/s

LTE FDD + Sub6G DL 3.3Gb/s; UL 600Mb/s

(SmileMbb 5G CPE data)

Cost

Low

Low

Mobility

Fixed (Need fiber)

Mobile (Wherever there is 5G signal)

Network Delay

ms level

ms level
It can be said that 5G CPE is an enhanced interpretation of ONU.
Part III. The advantage of 5G CPE
1. Mobility & flexibility.
Unlike conventional ONUs, which can only be used in fixed locations, 5G CPE can be "mobile". Wherever there is a 5G signal, 5G CPE can be used.
For example, when we go on a family vacation to a suburban estate, we can use the 5G CPE to set up a Wi-Fi 6 high-speed hotspot so that all family members can access the Internet and share videos on social networks.
Another example is when a company goes out to a trade show, it can use the 5G CPE to provide Internet access for visitors and employees.
Traditional "fiber-optic broadband" is relatively easy to set up. You go to the sales office and apply for a package, and then you can open it. But it's more of a hassle to cancel. Today's broadband services have an agreement period. You can't stop it at will until the end of the agreement period.
If you need to move, you also have to switch to fiber broadband, which is also troublesome.
As for 5G CPE, as long as you have a 5G cell phone SIM card, you can access the internet at high speed.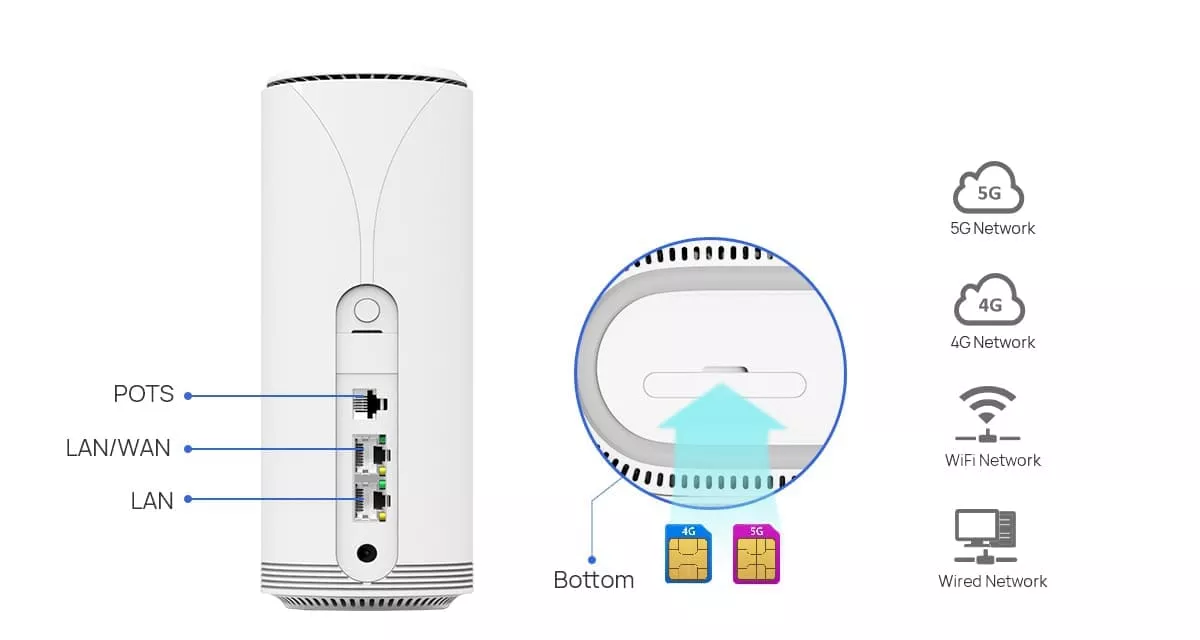 SmileMbb 5G indoor CPE interface
For young people who are renting, and for small businesses that need internet service, 5G CPE is an ideal choice because of its mobility, fast internet service registration, and termination.
5G CPE is also suitable for remote areas or places where the terrain is complex and fiber is virtually unavailable.
Many areas around the world have been using CPE since long ago due to their large size and small population. they use 5G outdoor CPE to receive signals from base stations and convert them to raw signals to access the Internet.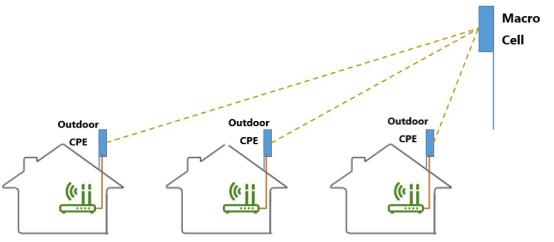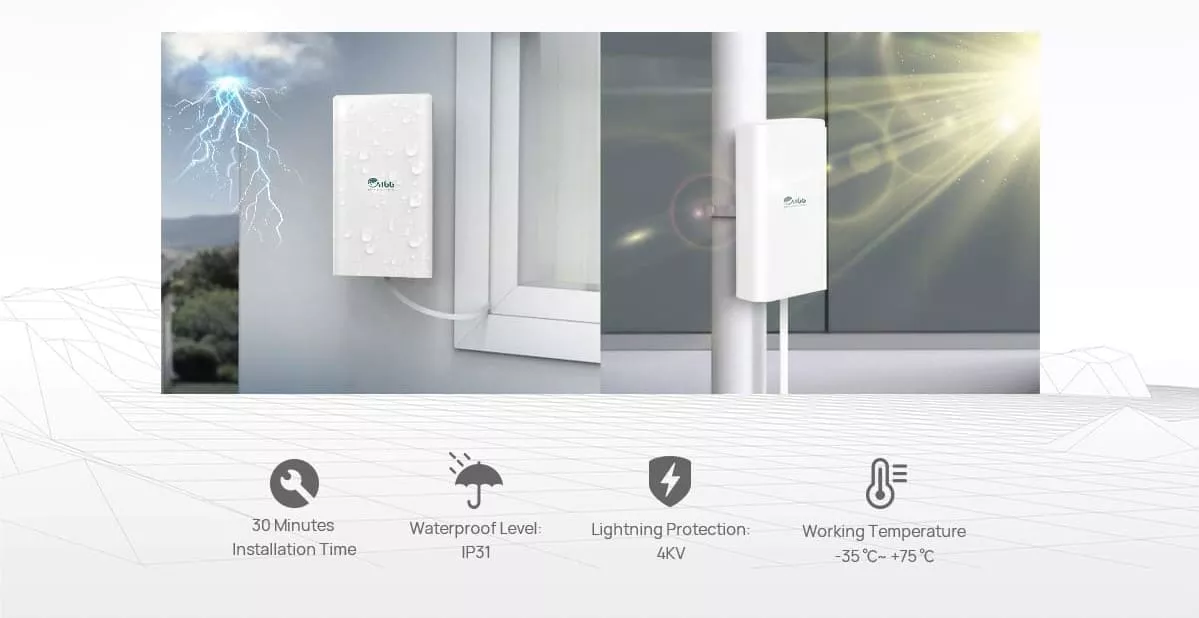 In short, 5G CPE combines the low-cost benefits of WiFi with the large bandwidth of 5G, thus providing the will to compete with traditional fiber broadband.
2.5G CPE can be upgraded to a little base station
5G CPE modifications 4G or 5G to a WiFi hotspot. WIFI devices can be converted through 5G CPE to gain access to a 4G or 5G network.

If you go further, the WIFI hotspot, including the inner information processing as well as transmission of the CPE, is divided into 2 completely independent channels. The interior network channel brings wi-fi, is taken care of by the individual, and also is validated by the account password. The exterior network channel is regulated and managed by the operator. Two-way verification, remote monitoring, encrypted transmission, vibrant passwords, strict isolation actions on software and also some equipment, to attain carrier-class security requirements, to achieve total seclusion from inside and outdoors wi-fi, outside network channels authenticate customers with SIM cards, all of the operators Individuals can access the CPE with the outside network to access the 4G/ 5G network through the CPE to accomplish carrier-class safety and accomplish standby Internet calls via the exterior network channel, which is no various from accessing the network with the operator's base station.
5G CPE can be upgraded to a little base station, with both WiFi LAN and also tiny base station features. An excellent signal at the window and a negative interior signal. Install a 5G CPE tiny base station by the home window and connect to the power supply (or bring your very own power supply).
It can access 4G as well as 5G networks through the exterior network of the CPE. The phone charges, SMS charges, as well as information costs created by the CPE are included in the number corresponding to the SIM card of the mobile phone, as well as are not consisted of in the CPE device. Neighboring WIFI devices without SIM cards, computer tablets (generally all with WIFI), without wi-fi can get a USB user interface wi-fi card, gain access to 4G/ 5G network through WIFI inner network, traffic costs are created Enter the number corresponding to the SIM card of the CPE.
5G CPE tiny base stations can be lugged at any time, regardless of where they go, as long as there are 4G/ 5G signals by the window, interior mobile phones, and also other terminal tools with SIM, as well as WIFI, can call the Internet on standby, solving the issue of interior unseen areas. WIFI tools without a SIM card can likewise pass through the intranet.
Part Ⅳ. 5G CPE Application
1.5G CPE will act as a smart home gateway
In addition to providing Internet access, 5G CPE will also act as a smart home gateway in the future.
The demand for home routers has been the focus of competition from many vendors because the router itself brings profits and because it is the gateway to the entire family's network services and the entry platform for digital home operations. 5G CPE will serve the same purpose as the router. It will be the smart gateway for the unborn 5G family and the fulcrum for the whole family's smart life.
Through the 5G CPE, users can control various smart devices in the home, which interconnects everything and significantly enhances the living experience of family members.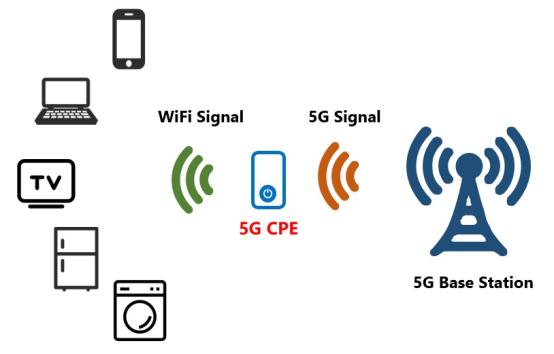 2.5G CPE has great possibilities for enterprise needs
In addition to consumer demand, 5G CPE has a very broad operational future in enterprise demand.
Take the smart factory as an example. In the future, all equipment and gears in a factory will be networked. 5G CPE can serve as a unified traffic entry and exit for all devices in a certain area (workshop), providing low-cost, high-speed network connectivity for these devices.
With the increase in application scenarios, 5G CPE will support more communication protocols other than 5G (such as Bluetooth, UWB, etc.) and truly become the control center for all devices.
3.Pipe network monitoring
Urban heating monitoring, wireless monitoring of natural gas pipe network, and monitoring of urban water supply pipe network.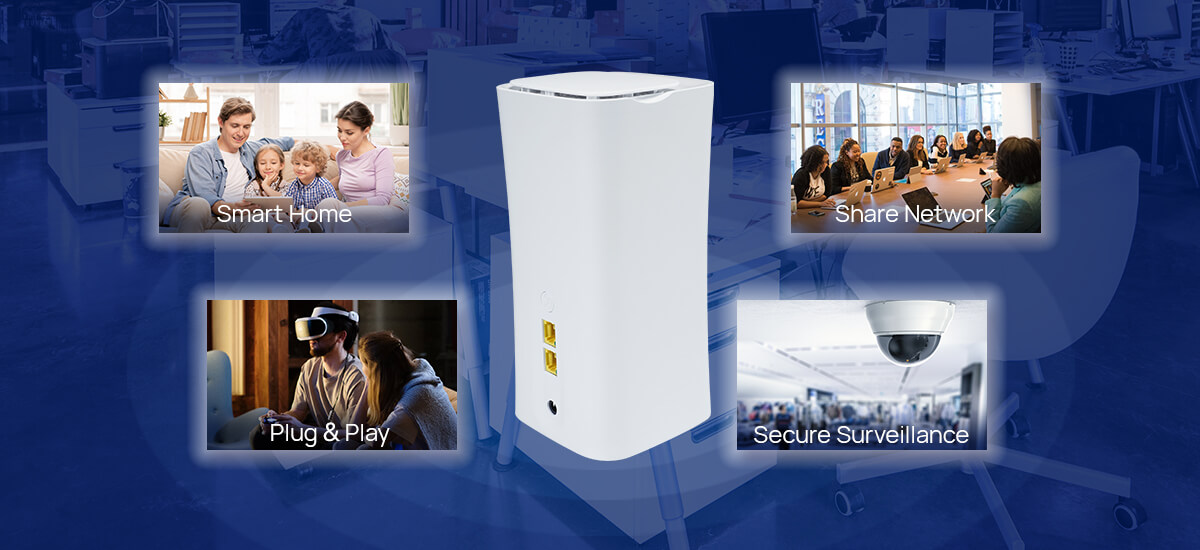 Part Ⅴ. Conclusion
All in all, 5G CPE is very important for both home and business.
With the full rollout of 5G network construction, 5G signal coverage is getting farther and farther. the demand for 5G CPE will keep increasing, and there will be more and more application scenarios around 5G CPE.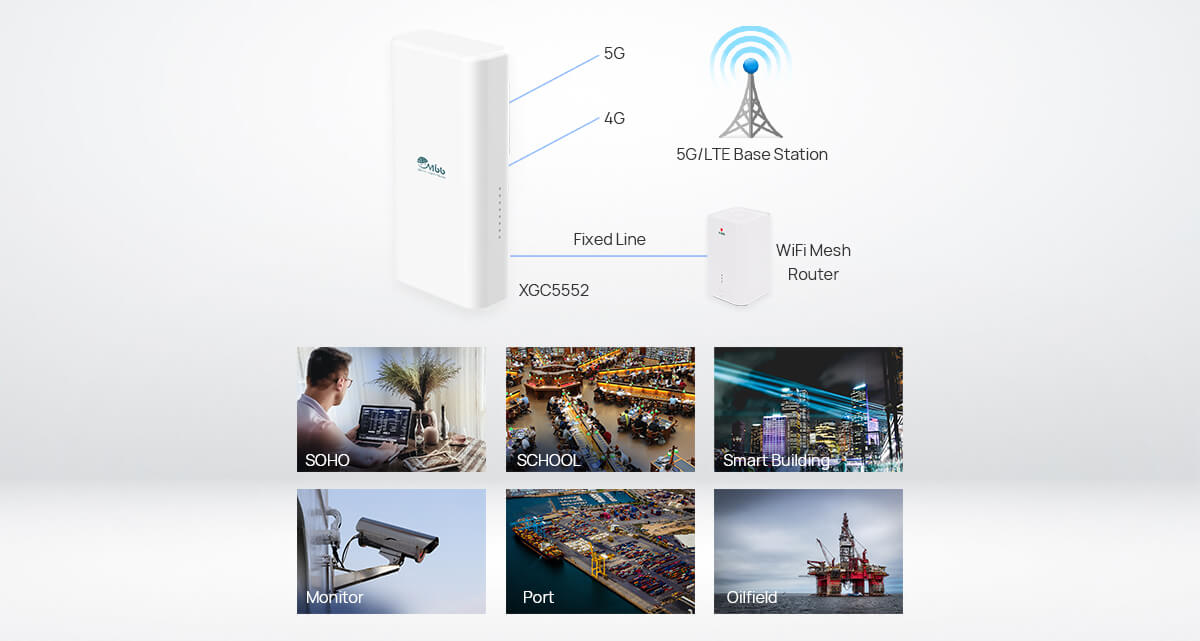 SmileMbb 5G outdoor CPE applications
You maybe interested:
How to Check the 4G/5G Signal Coverage?
Leave a Reply
Your email address will not be published.Required fields are marked. *